Ace Of Base, a pop band from Gothenburg, Sweden, recorded a demo for "GoldenEye" in 1994, a year after their debut album (which went on to sell more than 50 million copies worldwide). The group, comprised Ulf Ekberg and siblings Jonas Berggren and Jenny Berggren, were considered 'too big' for Bond by their American label, Arista Records.
The company were reportedly worried about 007's return flopping in the USA: the movie would fail to attract a large audience, in turn damaging the group's standing.
The opposite happened: not only was it a critical and commercial success, but it rebooted the career of Tina Turner.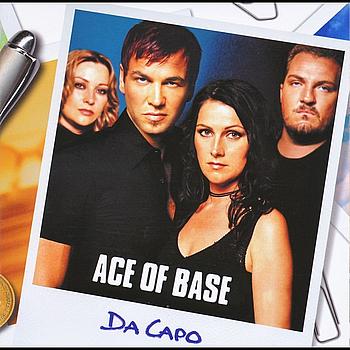 ACE OF BASE THE JUVENILE (GOLDENEYE)
ACE OF BASE Album: DA CAPO Titel: JUVENILE
Da Capo by Ace of Base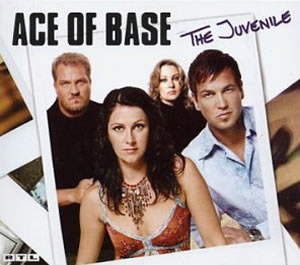 Above: Cover art from the song's eventual release.
"The Juvenile" is a song by Jonas "Joker" Berggren of Ace of Base.
It was recorded as the second single from their album Da Capo in Germany released December 9, 2002. It was originally written in 1995, as the proposed theme song to the 1995 James Bond film GoldenEye. Unfortunately, Arista Records pulled the band out of the project. The song was then re-written as The Juvenile and still released as a single.
The chorus of the song is very similar to the original version, just with a different line "the juvenile" instead of "the goldeneye"
| | | | |
| --- | --- | --- | --- |
| Artist: | Ace Of Base | Titel: | Da Capo |
| Label: | Edel | Bolag: | PGM |
| Mediatyp: | Album | Releasedatum: | 2002-10-02 |
| Leveranstid: | 1-3 arbetsdagar | Katalognummer: | PGM-EMR -143622 |