Gunnar Schäfer name is James Bond Visitors in James Bond Museum Sweden

.

Since 1959 James Bond 007 Museum Sweden, Nybro.
The 007 museum 1000 sq.m. world`s only James Bond 007 Museum
Emmabodav. 20, 38245 Nybro


Contact: 007museum@telia.com

Phone+4648112960 Open Daily 10-17 Sat 10-14 Media To do and see Buy/Köp info Links
James Bond Theme Party PPKGuns Omega Bmw Bollinger Corgi, Cd, Swatch Posters, Specials James Bond store
Goldeneye: En spion av heder - Charles Dance som Ian Fleming. Utgiven1989 VHS längd 104 min Regissör: Don Boyd
Hans namn var Fleming. Ian Fleming. Han blev känd som en stor kvinnotjusare - och som skapare av James Bond.
Men bortom den officiella bilden levde Fleming ett hemligt liv. James Bond var inte bara en fantasifigur. Inspirationen hämtade Fleming från sina egna äventyr från Secret Service. Medan en hel värld har lärt sigallt om 007, har Fleming eget liv alltid varit höljt i dunkel. Charles Dance från "Golden Child" - skådespelaren som erbjöds ta över 007 rollen från Roger Moore, men tackade nej. The Secret Life of Ian Fleming.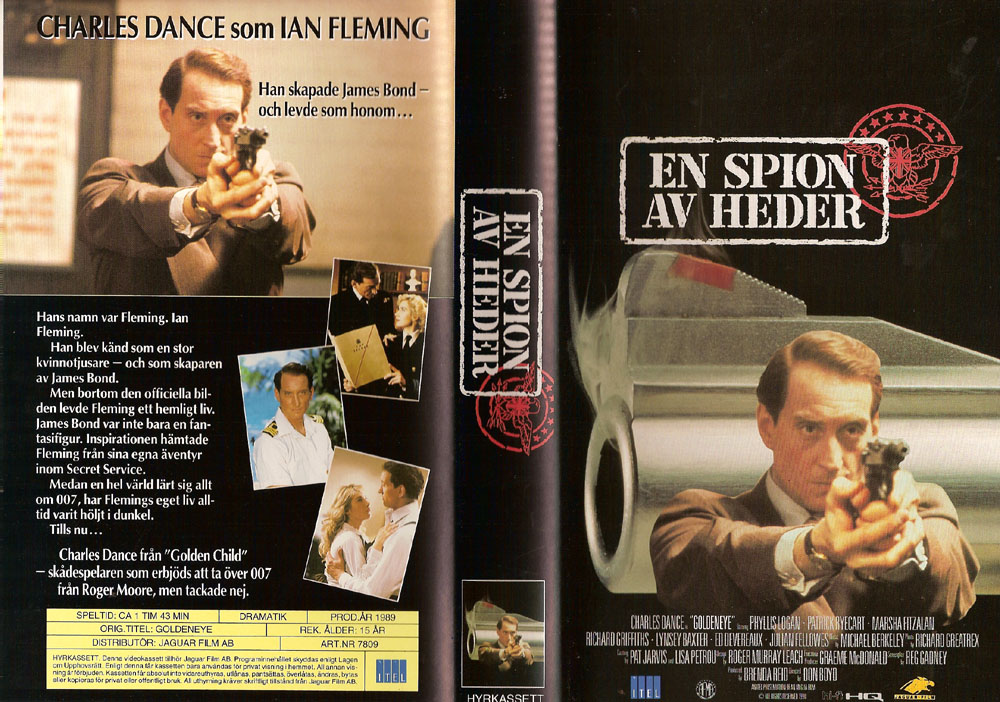 Filmen om mannen (Ian Fleming) som skapade James Bond, Ian Flemings hemliga liv.
The Secret Life of Ian Flemings- distributör Jaguar Film AB


SPYMAKER Jason Connery
Utgiven 1990 längd 100 min
Regissör: Ferdinand Faifax


Goldeneye: En spion av heder -Charles Dance
Utgiven1989 längd 104 min
Regissör: Don Boyd

Goldeneye: En spion av heder -Charles Dance, Phyllis Logan, Patrick Ryecart, Marsha Fitzalan, Ed Devereaux, Richard Griffiths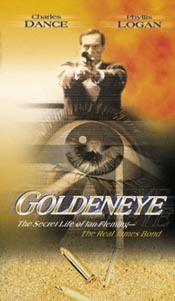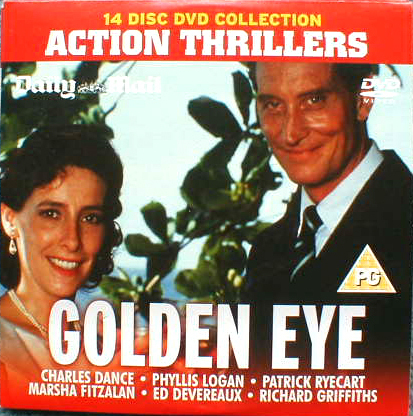 Goldeneye: En spion av heder -Charles Dance Phyllis Logan, Patrick Ryecart, Marsha Fitzalan, Ed Devereaux, Richard Griffiths
Utgiven1989 längd 104 min
Regissör: Don Boyd

Copyright © 1959-2017 www.007Museum.com All Rights Reserved




James Bond 007 Museum Nybro, Sweden . www.007museum.com
Contact: 007museum@telia.com tel. +46-481-12960 .Open Daily 10.00 - 17.00 (lunch 13-14) Sat 10.00-14.00
Adress: James Bond 007 Museum, Emmabodav.20, 382 45 Nybro, Sweden 0481-12960
James Bond Materials© 1962 - 2017 United Artists Corporation and Danjaq, LLC. 007 Gun Logo© 1962 United Artists Corporation and Danjaq, LLC. 007 Gun Logo, Iris Logo,
JAMES BOND and all other James Bond related trademarks - Danjaq, LLC. All Rights Reserved. Copyright