Gunnar Schäfer name is James Bond Visitors in James Bond Museum Sweden

.

Since 1959 James Bond 007 Museum Sweden, Nybro.
The 007 museum 1000 sq.m. world`s only James Bond 007 Museum
Emmabodav. 20, 38245 Nybro


Contact: 007museum@telia.com
Phone+4648112960 Open Daily 10-17 Sat 10-14 Media To do and see Buy/Köp info Links
James Bond Theme Party PPKGuns Omega Bmw Bollinger Corgi, Cd, Swatch Posters, Specials James Bond store
Welcome to The James Bond 007 Museum Sweden Nybro Booking open mon-fri 10-17, sat 10-14
Heineken beer in James Bond movie Quantum of Solace
Heineken Sponsor in James Bond Movie 24 Spectre 2015
Heineken and James Bond Movie 23 sign global SKYFALL 2012
partnership
Heineken Sponsor in James Bond movie 22 Quantum of Solace 2008
Heineken sponsor in Casino Royale movie 21 Casino Royale 2006
Heineken Sponsor in James Bond Movie 20 in Die Another Day 2002


Quantum of Solace sponsors, partner: Smirnoff Swatch, Sony Ericsson C902, Omega Seamaster, Bollinger Champagne, Heineken. Ford Ka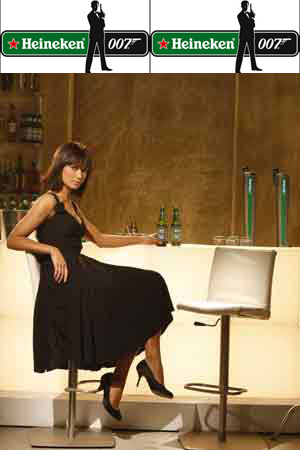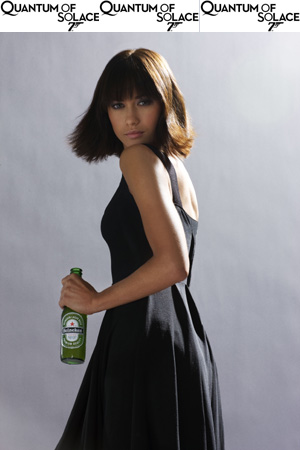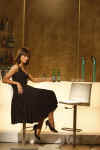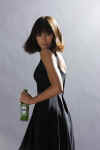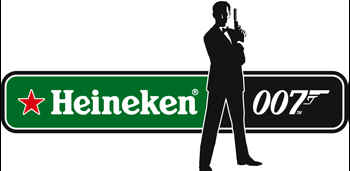 Heineken_Bondrelease.pdf
http://www.jamesbond.heineken.com/
I samband med premiären av den nya James Bond-filmen, "James Bond 007: Quantum of Solace", lånar Heineken stjärnan för att sälja mer öl.
– James Bond har mer gemensamt med Heineken än man först kan tro. Både Bond och Heineken är eleganta och internationella med hela världen som arbetsfält. Detta är Heinekens femte globala samarbete med Bond-serien och nya reklamfilmen ger en lyxig och påkostad Bond-känsla, säger Erik Jarnsjö, marknadschef för öl på Spendrups Bryggeri, i en kommentar.
Kampanjen består av en reklamfilm

"Camille and You"

framtagen av TBWA och regisserad av

Keith English

.
I filmen syns en man gå in i en butik och köpa Heineken. Med det klassiska Bond-temat i bakgrunden förändras sedan omgivningarna och mannen börjar färdas in i filmens värld. Han blir slutligen själv Bond och faller för Bond-bruden Camille. Olga Kurylenko, som spelar Camille, medverkar själv i filmen.
Kampanjen kommer att gå i Sverige från vecka 42 till vecka 44.


Amsterdam, 14 August 2008 - Heineken International today announced that it will launch a worldwide promotional campaign for the 22nd James Bond film, "Quantum of Solace,"aMetro-Goldwyn-Mayer Pictures'/Columbia Pictures' release of EON Productions. The film, which will be released in movie theatres worldwide in November 2008, is Heineken's 5th consecutive global partnership with one of the most successful and longest running movie franchises in history.

Stefan Orlowski, Group Commerce Director, Heineken N.V., said of the partnership: "Our long association with James Bond has helped enhance the profile of the Heineken brand across the world. The partnership supports our commitment to extend the brand's leadership position within the international premium beer segment. Our global campaign offers a great opportunity to drive sales growth and to help build the value of Heineken's brand equity."
The new marketing campaign provides the opportunity for consumers to experience the premium, stylish and international world of James Bond. The campaign features leading lady Olga Kurylenko and was shot using actual film sets and scenes from the film. It includes TV and print advertising and on- and off-premise promotions, interactive and digital activities, radio promotions, consumer competitions and tie-ins with local premiere events. The campaign will be launched globally across an estimated 40 countries in October in conjunction with the worldwide release of the film.
Olga Kurylenko, who plays the role of Camille in the upcoming film, commented: "I am delighted to support Heineken's global "Quantum of Solace" marketing campaign. Heineken has done a great job in making James Bond, Camille and the world of Bond connect with their iconic international brand."
Melinda Eskell, Manager Heineken Brand Communication said: "We worked in close partnership with Eon and Columbia Pictures to ensure the global campaign remained authentic to the film and the James Bond franchise. The involvement of Olga Kurylenko combined with the use of other authentic Bond assets provides Heineken the unique opportunity to allow our consumers worldwide to experience the world of Bond."
In "Quantum of Solace," Daniel Craig reprises his role as Ian Fleming's James Bond 007.The film is directed by Marc Forster, the screenplay is by Neal Purvis & Robert Wade and Paul Haggis and Michael G. Wilson and Barbara Broccoli producer.
Heineken med som sponsor i Casino Royale Heineken in Casino Royale
Nya Bond byter "shaken, not stirred" mot Heineken
2008-10-15 1
Heineken lanserar en världsomspännande kampanj tillsammans med årets största biopremiär - nya Bond-filmen "James Bond 007: Quantum of Solace". Filmen har Sverigepremiär den 31 oktober, men nu ger Heineken tv-tittarna en försmak av 007 i sin nya reklamfilm.

I Heinekens nya reklamfilm "Camille and You" blir det ingen skakad cocktail för agent 007. Filmen inleds med en man som handlar Heineken i en matvaruaffär. Till tonerna av det klassiska Bond-temat förändras sedan omgivningarna och mannen börjar färdas in i filmens värld. Han förvandlas slutligen själv till Bond och blir bjuden på en Heineken av nya Bond-bruden Camille.

-­ James Bond har mer gemensamt med Heineken än man först kan tro. Både Bond och Heineken är eleganta och internationella med hela världen som arbetsfält. Detta är Heinekens femte globala samarbete med Bond-serien och nya reklamfilmen ger en lyxig och påkostad Bond-känsla, säger Erik Jarnsjö, marknadschef för öl på Spendrups Bryggeri.

Reklamfilmen går i svensk tv vecka 42 till och med vecka 44. Medverkar i reklamfilmen gör också Olga Kurylenko, som spelar Camille i filmen.

- Heineken har gjort ett fantastiskt arbete med att koppla ihop James Bond, Camille och Bond-världen med sitt varumärke, säger Olga Kurylenko i ett pressmeddelande.

Ian Fleming skapade sin klassiska agentkaraktär 007 redan 1953 och med sina 22 filmer räknas serien som en av filmhistoriens längsta. I "James Bond 007: Quantum of Solace" ska Bond, spelad av Daniel Craig, hindra naturresurser från att hamna i fel händer. Actionäventyret är regisserat av Marc Forster.

På Heinekens internationella webbplats finns mer information om Heineken och samarbetet med "James Bond 007: Quantum of Solace": www.heineken.com/jamesbond

För mer information vänligen kontakta:
Erik Jarnsjö, marknadschef öl, Spendrups Bryggeri AB, mob: 0701-82 79 22, eller e-post: erik.jarnsjo@spendrups.se
Caroline Ekman, informationschef, Spendrups Bryggeri AB, mob: 0701-82 78 30, eller e-post: caroline.ekman@spendrups.se

För filmmaterial och pressbilder kontakta:
Christian Åkerhielm, Jung, mob: 0737-22 23 64, eller e-post: christian@jungrelations.com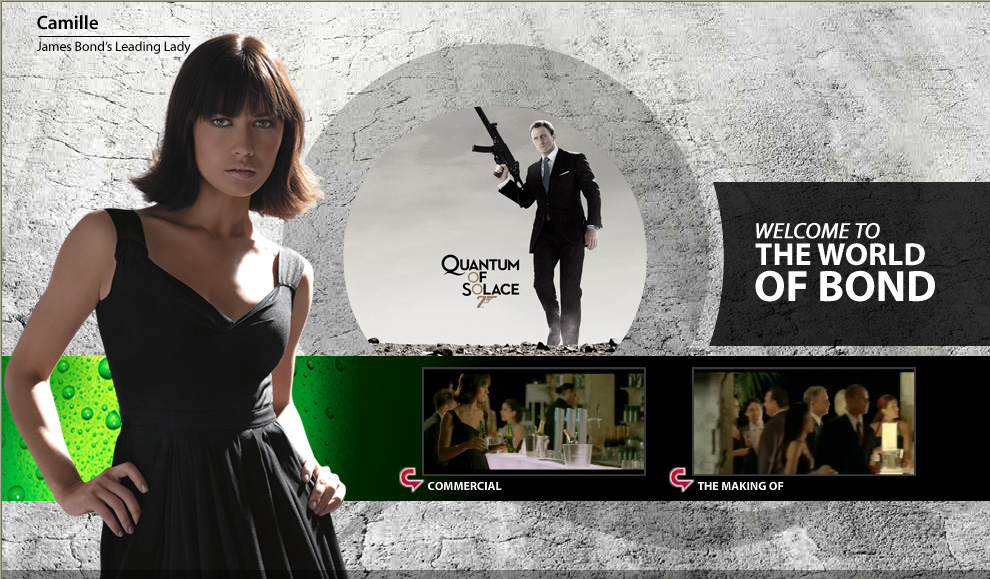 Copyright © 1959-2017 www.007Museum.com All Rights Reserved







James Bond 007 Museum Nybro, Sweden . www.007museum.com
Contact: 007museum@telia.com tel. +46-481-12960 .Open Daily 10.00 - 17.00 (lunch 13-14) Sat 10.00-14.00
Adress: James Bond 007 Museum, Emmabodav.20, 382 45 Nybro, Sweden 0481-12960
James Bond Materials© 1962 - 2017 United Artists Corporation and Danjaq, LLC. 007 Gun Logo© 1962 United Artists Corporation and Danjaq, LLC. 007 Gun Logo, Iris Logo,
JAMES BOND and all other James Bond related trademarks - Danjaq, LLC. All Rights Reserved. Copyright