Contact: 007museum@telia.com Phone+4648112960 Open Daily 10-17 Sat 10-14 Media To do and see Buy
James Bond Theme Party PPKGuns Omega Bmw Bollinger Corgi Swatch Posters James Bond store Links
Welcome to The World's only James Bond Museum Sweden Nybro. Booking open mon-fri 10-17 sat 10-14
Léa Seydoux, Nouvelle James Bond Girl Léa Seydoux Spectre James Bond 24 26 oktober 2015
Léa Seydoux, Madeleine Swann Solden SPECTRE
French actress Lea Seydoux will be bringing some heat to the next Bond film. She has signed up to play the femme fatale in the new 007 adventure, which starts filming in six weeks.
The Paris-based star will meet fellow cast members, led by Daniel Craig, Ralph Fiennes, Ben Whishaw and Naomie Harris, for a script rehearsal in late November.
Before then, she will undergo a series of costume, make-up and camera tests so that director Sam Mendes and the film's producers Barbara Broccoli and Michael G. Wilson can determine her 'look'
Ms Seydoux has appeared in many French-language films, including the brilliant Cannes prize winner Blue Is The Warmest Colour.
Last year's Cannes jury, which included Steven Spielberg and Nicole Kidman, were so knocked out by Seydoux and her co-star Adele Exarchopoulos's performances as lovers that they insisted the actresses share the Palme d'Or (the festival's highest honour) with director Abdellatif Kechiche.
Seydoux also appeared in Mission Impossible: Ghost Patrol and Quentin Tarantino's Inglourious Basterds.
But if the phenomenal success of Skyfall, the last James Bond picture, is anything to go by, Seydoux will soon be a name known by speakers of all dialects.
The Bond 24 storyline originally called for an actress of Scandinavian origin, but that idea was dropped for one with French ooh-la-la.
There will also be an Italian connection — the 007 crew have scooted over to Rome to look for some Bond heavies.
http://www.dailymail.co.uk/
+Dave Bautista Henchman Role Hinx In 'Bond 24'
+Léa Seydoux, Nouvelle New James Bond Girl
+Obertilliach in Austria for a slew of winter action scenes in Bond 24
+Location Italy Rome: scenes will be a car chase in Via Quattro Fontane
+Dutch-Swedish cinematographer Hoyte Van Hoytema behind the camera for the 24th
+Bond 24 writer John Logan: 'The next James Bond film will build on Skyfall'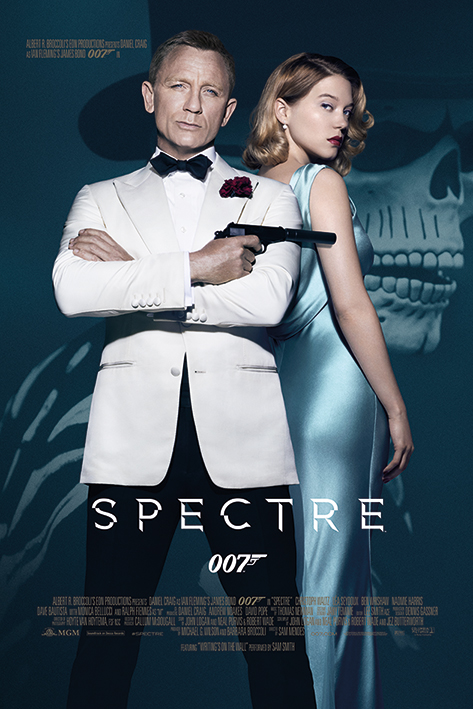 Femme fatale: Paris-based star Lea Seydoux, pictured, will be bringing some heat to the next Bond film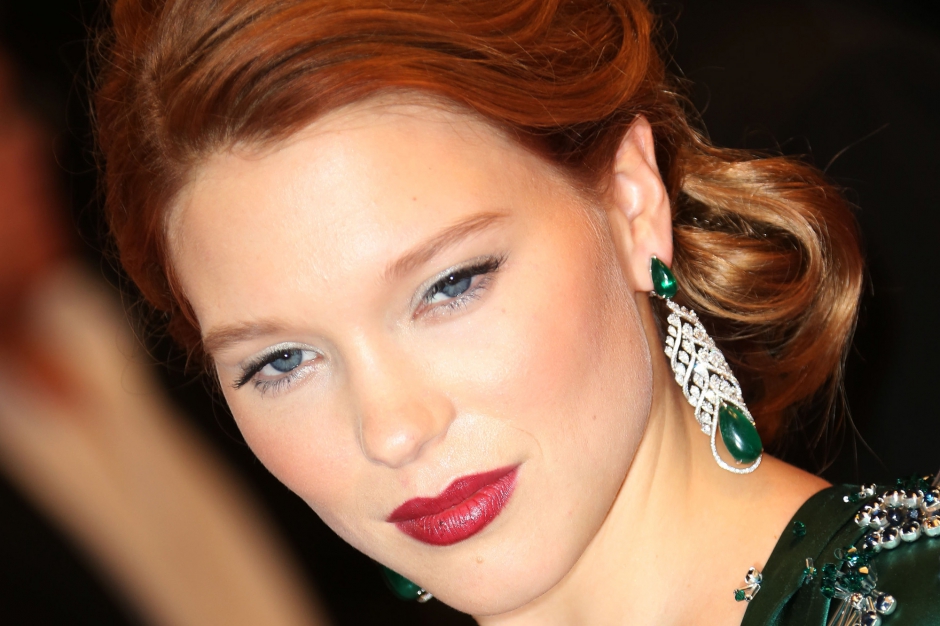 http://www.parismatch.com/Culture/Cinema/Lea-Seydoux-nouvelle-James-Bond-Girl-Bond-24-631860

Léa Hélène Seydoux-Fornier de Clausonne (born 1 July 1985) is a French actress. She began her acting career in French cinema, coming to attention after she won the Trophée Chopard Award for Female Revelation of the Year at the 2009 Cannes Film Festival and was nominated for the César Award for Most Promising Actress for her performance in The Beautiful Person (2008).
Since then, she has appeared in major Hollywood films including Inglourious Basterds (2009), Robin Hood (2010), Midnight in Paris (2011) and Mission: Impossible – Ghost Protocol (2011). She was nominated for the César Award for Best Actress for her role in Farewell, My Queen (2012) and in 2013 she was awarded the Palme d'Or prize at the Cannes Film Festival for the film Blue Is the Warmest Colour. In 2014, she was nominated for the BAFTA Rising Star Award and the César Award for Best Actress. The same year, she starred in the films Beauty and the Beast, The Grand Budapest Hotel and Saint Laurent. She will appear in The Lobster and in Diary of a Chambermaid, with both films projected for release in 2015.
http://www.imdb.com/name/nm2244205/
Mini Bio (1)
Léa Seydoux was born in Paris, France in 1985, to Valérie (Schlumberger) and Henri Seydoux. Her grandfather, Jérôme Seydoux, is chairman of Pathé, and her father is a great-grandson of businessman and inventor Marcel Schlumberger (her mother also descends from the Schlumberger family). Her parents are both of mixed French and Alsatian German descent, with more distant Spanish-Venezuelan roots on her father's side. In 2009, she was nominated for the César Award for Most Promising Actress for her role in the film The Beautiful Person. She has been cast in a number of notable American films such as Ridley Scott's Robin Hood, Woody Allen's Midnight in Paris and Brad Bird's Mission: Impossible - Ghost Protocol. As a special prize for their roles in Blue Is the Warmest Color, Seydoux and
Onother Frenck actress Sophie Marceau Elektra King http://www.007museum.com/The_World_Is_Not_Enough.htm

http://www.imdb.com/character/ch0000290/
Copyright © 1959-2017 www.007Museum.com All Rights Reserved







James Bond 007 Museum Nybro, Sweden . www.007museum.com
Contact: 007museum@telia.com , tel. +46-481-12960 .Open Daily 10.00 - 17.00 (lunch 13-14) Sat 10.00-14.00
Adress: James Bond 007 Museum, Emmabodav.20, 382 45 Nybro, Sweden 0481-12960
James Bond Materials© 1962 - 2017 United Artists Corporation and Danjaq, LLC. 007 Gun Logo© 1962 United Artists Corporation and Danjaq, LLC. 007 Gun Logo, Iris Logo,
JAMES BOND and all other James Bond related trademarks - Danjaq, LLC. All Rights Reserved. Copyright