Gunnar Schäfer name is James Bond Visitors in James Bond Museum Sweden

.

Since 1959 James Bond 007 Museum Sweden, Nybro.
The 007 museum 1000 sq.m. world`s only James Bond 007 Museum
Emmabodav. 20, 38245 Nybro


Contact: 007museum@telia.com
Phone+4648112960 Open Daily 10-17 Sat 10-14 Media To do and see Buy/Köp info Links
James Bond Theme Party PPKGuns Omega Bmw Bollinger Corgi, Cd, Swatch Posters, Specials James Bond store
Casino Royale Bollinger CR Ian Fleming/007thevideogame.com media.movies.ign.com/lQuantum of Solace (2008)
Quantum of Solace Video Game ... What view would you like the Quatum of Solace video game to be in, first-person or third-person?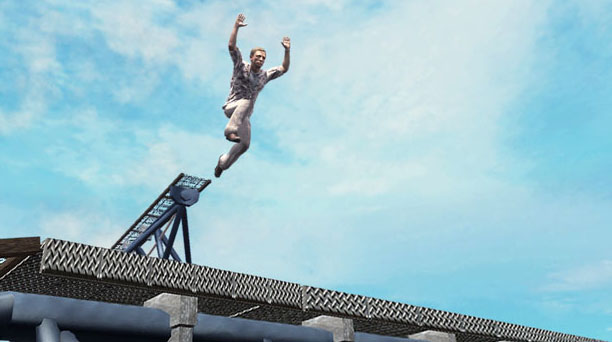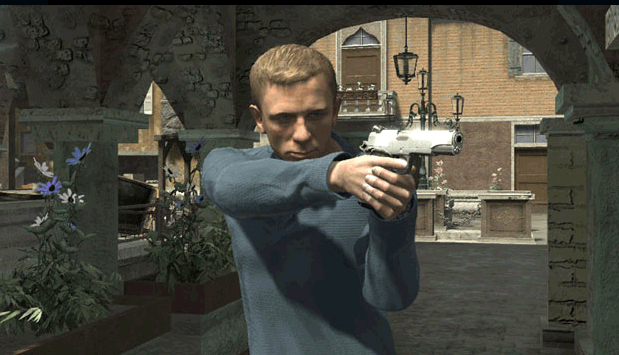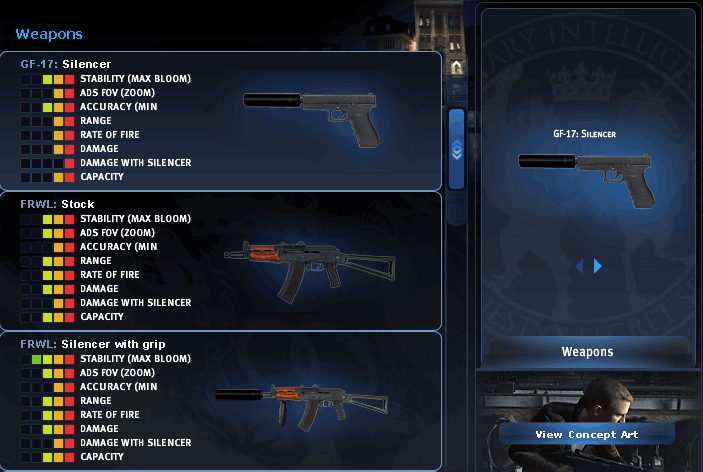 Quantum of Solace continues the high octane adventures of James Bond (DANIEL CRAIG) in Casino Royale. Betrayed by Vesper, the woman he loved, 007 fights the urge to make his latest mission personal. Pursuing his determination to uncover the truth, Bond and M (JUDI DENCH) interrogate Mr White (JESPER CHRISTENSEN) who reveals the organization which blackmailed Vesper is far more complex and dangerous than anyone had imagined. Forensic intelligence links an Mi6 traitor to a bank account in Haiti where a case of mistaken identity introduces Bond to the beautiful but feisty Camille (OLGA KURYLENKO), a woman who has her own vendetta. Camille leads Bond straight to Dominic Greene (MATHIEU AMALRIC), a ruthless business man and major force within the mysterious organization. On a mission that leads him to Austria, Italy and South America, Bond discovers that Greene, conspiring to take total control of one of the world's most important natural resources, is forging a deal with the exiled General Medrano (JOAQUIN COSIO). Using his associates in the organization, and manipulating his powerful contacts within the CIA and the British government, Greene promises to overthrow the existing regime in a Latin American country, giving the General control of the country in exchange for a seemingly barren piece of land. In a minefield of treachery, murder and deceit, Bond allies with old friends in a battle to uncover the truth. As he gets closer to finding the man responsible for the betrayal of Vesper, 007 must keep one step ahead of the CIA, the terrorists and even M, to unravel Greene's sinister plan and stop his organization.
Release Date:

US (wide): November 7, 2008

UK: October 31, 2008

AU: November 13, 2008

Produced By:Barbara Broccoli, Michael G. Wilson

Written By:Neal Purvis, Paul Haggis, Robert Wade

Directed By:Marc Forster

Genre:Action

Other Genres:

Adventure, Thriller

Studio:Sony Pictures Entertainment

Production Company:

EON Productions Ltd.

Language:English

Filming Locations:Pinewood Studios, England

1980s idols up for Bond theme.

UK, July 2, 2008 - Duran Duran have thrown their collective hats into the ring regarding the new Bond theme, saying they'd love to collaborate with super-producer Mark Ronson on the film.

The band previously recorded the title track for A View to a Kill in 1985, and Nick Rhodes told The Daily Mirror that they'd be keen to repeat the experience on Quantum of Solace.

"We'd love to collaborate with Mark on a single for the film," he explained. "With him we may even be able to surpass A View to a Kill."
James Bond: Quantum of Solace
Plattform:
PC
Format:
CD
Förlag:
Activision (2008)
Omslagsspråk:
Svenska
Åldersgräns:
16
Artikelid:
B200145482
Leveranstid:
Skickas normalt inom 3-6 arbetsdagar
459:-
(367.20 kr exkl. 25% moms)
James Bond: Quantum of Solace PS 3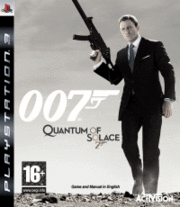 Plattform:
Playstation 3
Format:
Blu-Ray
Förlag:
Activision (2008)
Omslagsspråk:
Svenska
Åldersgräns:
16
Artikelid:
B200145504
Leveranstid:
Skickas normalt inom 3-6 arbetsdagar
644:-
(515.20 kr exkl. 25% moms)
James Bond: Quantum of Solace XBOX 360
Plattform:
Xbox 360
Format:
DVD
Förlag:
Activision (2008)
Omslagsspråk:
Svenska
Åldersgräns:
16
Artikelid:
B20014561X
Leveranstid:
Skickas normalt inom 3-6 arbetsdagar
644:-
(515.20 kr exkl. 25% moms)
Copyright © 1959-2017 www.007Museum.com All Rights Reserved







James Bond 007 Museum Nybro, Sweden . www.007museum.com
Contact: 007museum@telia.com , tel. +46-481-12960 .Open Daily 10.00 - 17.00 (lunch 13-14) Sat 10.00-14.00
Adress: James Bond 007 Museum, Emmabodav.20, 382 45 Nybro, Sweden 0481-12960
James Bond Materials© 1962 - 2017 United Artists Corporation and Danjaq, LLC. 007 Gun Logo© 1962 United Artists Corporation and Danjaq, LLC. 007 Gun Logo, Iris Logo,
JAMES BOND and all other James Bond related trademarks - Danjaq, LLC. All Rights Reserved. Copyright